Some artists make music because they have the talent, others make music simply to express themselves. True Istina possesses both the talent and the innate need to express her own truths. Personal revelation and empowerment are prevalent themes in her music. It gives her the confidence to continually push through whatever boundaries lie in the pop and alternative music genres. "I'm just myself. I kind of learned by doing this whole thing with releasing my own music that I'm not trying to be like anyone else, I'm not trying to fit a mold, I'm not trying to be a pop artist, I'm not trying to be R&B, I'm not trying to be alternative, I'm just releasing the music that has helped me through my journey and I hope it helps someone else" True Istina says.
With Istina meaning "Truth" in the Croatian language, she uses her stage name to pay homage to her cultural heritage and the steadfastness of her grandparents who immigrated to the United States to build a new beginning for her lineage.
Music has always been a part of True Istina's life. Inspired early in life by Carrie Underwood, she's been singing since she was 2 and writing songs as early as 10 years old. Now at the age of 16, the singer/songwriter is bursting onto the music scene full throttle showcasing her brand of distinguishably impressive vocals and lyrically empowering music with her debut single "For Fun" which she co-produced. The single is an upbeat, catchy reminder that in the end you are in control of your own thoughts and feelings. "I started the entire song off of a clap beat that I created. It kind of set the stage for what the song is going to be like." she says. "The message behind it is much deeper so I tried to incorporate that the message and lyrics on their own are really an important story but I also wanted it to be something that you could really feel more confident with listening to" she explained.
True Istina's working hard to solidify her presence within the music industry. Follow-up singles "Nu Life", "Walkin the Line", and "Fantasy" will drop on streaming platforms leading up to the release of her self titled album, "True Istina", which is slated for an early March release. "I think each song on the album really showcases a different kind of love. Like when it becomes toxic, versus when self love is needed versus when love becomes possession and all those types of things. Also I think that, on my album and even these singles, half of them are really about uplifting you and being confident where you are and with who you are and the other side is really looking at the more realistic side of it, the times where you are feeling more down and you really need to understand what you're going through." True Istaina says.
Make sure to stay connected to True Istina on all platforms for new music, videos, and social posts.
Website: https://trueistina.com
Apple Music: https://music.apple.com/us/album/for-fun-single/1596092391
YouTube: https://www.youtube.com/watch?v=B36cWZb6Fa4
Facebook: https://www.facebook.com/Trueistina.musicofficial
Instagram: https://www.instagram.com/true_istina.musicofficial/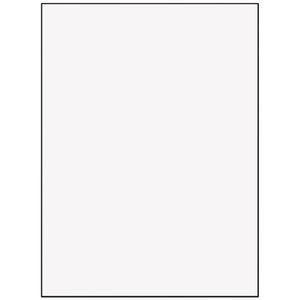 Latest News
"For Fun" new single just dropped.  You can purchase it on all platforms.